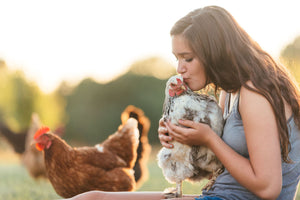 Are you under 36 years old and want to live an experience in Australia? The Working Holiday Visa is the one that suits you best! Allows you to stay in Australia for 12 months, with a full time work permit.
You can request it yourself on the Immigration Department website or we can take care of it. Visa fee is included, which is equivalent to $ 517.
It is not difficult to request it yourself, but sometimes a wrong answer is enough to have it rejected or to incur higher expenses to have it approved. If you don't feel safe, feel free to ask us.
Remember that you need to attach a balance to your visa application that proves that you have at least $ 5000 for your first time in Australia and the money to buy a return ticket. So let's say around $ 6,000. Which is roughly equivalent to € 3800.
We have been offering this service since September 2018 and 100% of the visas requested by us have been approved!
The visa can be renewed, up to two times, provided that it is always requested within the age of 31 and provided that you have worked in the very famous farms, or farms. With this visa you can: work full time, study up to 17 weeks, enter and leave Australia whenever you want!
How does it work?
Work permit: full time
Study permit: up to 17 weeks
Employment contract: maximum 6 months in the same company
Duration of the visa: 12 months + 12 months + 12 months
How to renew: 88 farm days during the first year
How to renew it again: 6 months of farm during the second year
By the age of 36
The visa is individual, children or partners are not included
How to request it with us?
Make the payment
You can pay online with your card even if you don't have a PayPal account
Fill in the questionnaire that we will send you by email and send us the documents that we will ask you once the purchase has been made.
Wait for the email from the Immigration Department with the result of your visa.
In most cases, the visa is approved immediately. In that case you will receive an email directly from the Immigration Department saying: " Immi Grant Number ".
If the Immigration Department wants to know more, you will receive an email that says " Request for More Information ". They may ask you for a medical examination in a partner clinic in Rome or Milan. Which happens if you declare that you have lived for more than three months in a country considered to be at risk. Or they may ask you for a copy of your criminal record or general pending charges if you have declared that you have a criminal record.
In the worst case scenario, the visa can be refused, because the final decision is always made by the Department of Immigration. However, we'll make sure that doesn't happen.
HOW PAYMENT WORKS
You can pay online with your card even if you don't have a PayPal account
Proceed and it will give you the opportunity to make the purchase even without registering Paypal
Works best from computer
Once you have made your purchase, wait for the
screen to close